Glenda M. Burrow
VIP Member of the Month Hospice Nurse,
40 Years
Elisabeth Milbourne, RN
Disaster Relief Nurse

Workplace Violence Against Nurses, Are you at Risk?
Keywords: nurse , nursing , violence , risk , workplace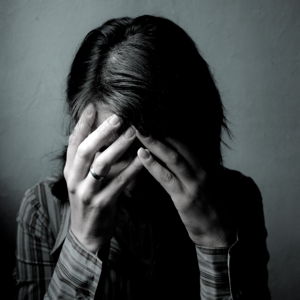 In a recent study, the Occupational Health Safety Network (OHSN) found that injuries associated with workplace violence increased overall from 2012 to 2014 and "nearly doubled for nurse assistants and nurses." The report stated that the overall rate of workplace violence rose from 4 to 5 percent for every 10,000 worker-months (or the number of full-time equivalent workers at a facility multiplied by the number of months worked within the reporting period) between 2012 and 2014, in 112 U.S. healthcare facilities.
Hospitals have come under increasing scrutiny for failing to protect their staff from workplace violence, FierceHealthcare has reported, prompting some institutions to retool their safety procedures. The government also has stepped in, as the Occupational Safety and Health Administration (OSHA) recently fined a Brooklyn hospital $78,000 for failure to act following a series of violent attacks on staff, one of which left a nurse with severe brain injuries.
In addition, healthcare and social assistance workers experienced the highest number of nonfatal occupational injuries among employees across the private sector, with a total of 10,680 OSHA-recordable incidents reported. Compared to nursing staff and maintenance workers (the latter of which were prone to high rates of slips, trips and falls) physicians, dentists, interns and residents had low injury rates, according to the data.
Why do nurses bear the brunt of the injuries? Patient handling and movement creates the most potential for injury, and over fifteen percent of nurses and nearly forty percent of nursing assistants reported injuries related to patient handling and movement. Nurses are the ones who are often tasked with patient handling and movement, while physicians, dentist, interns, and residents do not.
In addition, nurses are at a greater risk for workplace violence because they are often on the front lines, the first to make contact with a patient. Nurses feel unprepared to recognize warning signs that patients may become violent, said Elizabeth Mizerek, R.N., New Jersey State Council of the Emergency Nurses Association (ENA) chairwoman for research and practice.
Ways to prevent workplace violence and injury include:
Educational initiatives that help teach staff members about potential violence risks in the workplace.
Flagging health records of patients who have acted violently in the past and communicating that to the healthcare team.
Hospitals should create injury prevention interventions mitigating high-risk aspects of nurse and nurse assistant duties
At Exempla St. Joseph Hospital, employees now wear pendants around their necks, allowing them to signal for security during high-risk situations at just a touch of a button. The devices allow for texting pre-set messages to security or setting off a general alarm for help.
Report, report report: Suffering these incidents in silence can exacerbate the problem and lead to complications like increased stress or post-traumatic stress disorder.
The most important thing you can do as a nurse is talk to your staff members and encourage them to undertake a course, like the ENA's toolkit, which is designed specifically for the emergency department manager or designated team leader to develop and implement a comprehensive plan that addresses your needs related to managing violent behaviors. You can find the course here: https://www.ena.org/practice-research/Practice/ViolenceToolKit/Documents/toolkitpg1.htm
Take steps to prevent workplace violence, and it will reflect on you, your team, and the entire facility.