Glenda M. Burrow
VIP Member of the Month Hospice Nurse,
40 Years
Elisabeth Milbourne, RN
Disaster Relief Nurse

Nurses, You Are Here For Such a Time as This
Keywords: nurse , nursing , news , Emma Soy , RN , BSN , MA , interview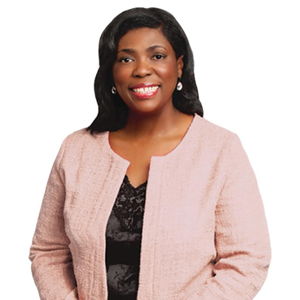 Nursing is a great profession; it offers many opportunities, flexibilities and choices that cannot be found in any other profession. But health care is changing and I wonder if nurses have been thinking how those changes are going to impact their nursing career?
Already many facilities are changing the way they have been doing things in the past to position themselves in a way that will benefit them as they face the challenges of providing good care, more efficiently for less. I have been speaking to nurses who have been affected by some of these changes. Nurses are being downsize, having to take low census days and using their vacation days to cover days when the census is low and we are expecting to see much more changes to come in the near future. With changes come also great opportunities, more than ever before nurses have an opportunity to take control of their nursing career and position themselves to win instead of being the victim of change.
The reality is that times are changing. The 21th century nurse lives in uncertain times. Time is rapidly evolving, things are changing in every industry and the way we do business in healthcare must change to keep up with the changes that are going around us. In the past twenty years there has been a rapid growth of the age information and technology, which has changed how we used and accessed information.
In the 1990's we saw the changes that took place in the healthcare system with the introduction of managed care, and now uncertain of what the affordable care act will mean, how will it affect how we currently do our jobs, and will it affect our jobs.
Managed care led to organizational reengineering and an era of downsizing, which threatened job security for millions of healthcare workers including nurses. We can also count that the next wave of health care reform will impact your work as a nurse and threatened job securities for many workers even with a shortage of nursing that is predicting to deepen with the increased health care needs of the population.
Although we do not know what to expect with the introduction of the affordable care act, I know that it will sure to bring about a change that everyone in the healthcare system will need to re-adjust to, and will evoke a crisis that will cause nurses' careers to thrive, survive or regress. The good news is that nurses have an opportunity to really make an impact in the health care system by embracing change, take control of their nursing career so they do not have to feel powerless, or feel obliged to do what others do, reactive rather than proactive.
Many nurses today are taking control of their nursing career instead of leaving it by chance, creating their dream nursing jobs which involve the pursuing of a knowledge base type of nursing opportunity than a productive type of nursing job, a type of job that focuses on managing and analyzing information. We are living in a world that is rapidly changing, we are seeing more nurses using their transferable skills into various work outside the traditional type of work that we are familiar with such as consultants, speakers, writers, independent contractors, informatics, and entrepreneurs.
Emma Soy is career coach and the author of P31workshop. She teaches nurses how they can monetize their skills, experience, and knowledge and become highly paid expert nurses.
Emma Soy, RN, BSN, MA
Coach/Author/Speaker
Helping Nurses to live Extra-ordinary lives
847-901-3016
Email: emmasoy@p31workshop.com