Glenda M. Burrow
VIP Member of the Month Hospice Nurse,
40 Years
Elisabeth Milbourne, RN
Disaster Relief Nurse

Nurses Are on the Side of the Patients, Not the Profits
Keywords: career advice , stress , healthy life , work-life balance , mind , self-help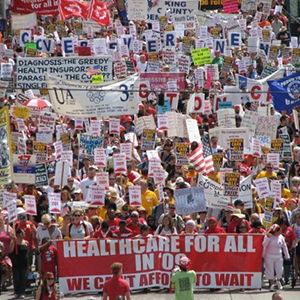 On Dec. 20, the Sacramento Bee published an editorial from Matt Patterson, a conservative writer, commentator, and speaker, in which he criticized the Nurses Union for putting profits over the well-being of patients. Writing that "the possibility of workers walking off the job en masse, and the resulting productivity losses and negative press, have forced many an employer to cave to union demands, no matter how unreasonable or economically ruinous in the long term," he argued that the union has forced hospitals and hospital leadership members to put the profits of the hospital above the safety and security of their nurses.
Deborah Burger, RN, is co-president of National Nurses United and the California Nurses Association, and she is speaking up in opposition to Patterson's claims. Burger notes that "Patients and their families expect nurses to fight for them at the bedside, even when it conflicts with the profit motive of far too many hospital managers, insurance companies and others who put the bottom line above patient interests."
Recent polls have indicated that nurses have the highest honesty and ethical standards. Since 1990, Gallup has asked Americans to rate the honesty and ethics of various professions, and when nurses were first included in the poll in 1999, they took first place and have remained at the top for the past fifteen years. "The high ratings of medical professions this year is significant after the Ebola outbreak which infected a number of medical professionals both in the U.S. and in West Africa," Gallup notes.
Burger highlighted several reasons why the general public has been able to trust nurses over the past twelve months, including "protecting and fighting for medicare for all," and "elevating patient safety standards." Many nurses recently won regulations in several states to maintain safe patient care and have consistently considered the needs of their patients over the needs of hospital executives.
Overall, nurses are on the side of their patients, advocating for their safety and needs over the needs of the overall profit margin a hospital stands to gain. The American public is able to place their own trust in the hands of nurses, and it is a well-deserved and earned trust.
Sources: