Glenda M. Burrow
VIP Member of the Month Hospice Nurse,
40 Years
Elisabeth Milbourne, RN
Disaster Relief Nurse

Act Now to Mandate Safe Patient-to-Nurse Ratios
Keywords: nurse , nursing , safe , patient , ratios , hospitals , staffing , staff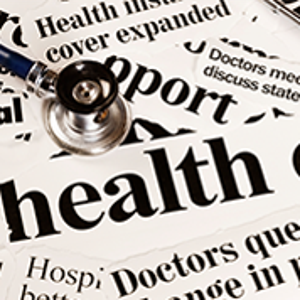 Nurses often notice that hospitals are likely to reduce nurse staffing to save money. Dr. Fred Hyde, an independent consultant who teaches hospital management and hospital finance as a clinical professor in the Mailman School of Public Health at Columbia University, argues in an editorial that it is up to lawmakers to mandate safe patient-to-nurse ratios.
Some of these legislative proposals have been controversial, however, because hospital executives, the only ones who can help address the problem, find their jobs at risk when expenses exceed revenues. To these executives, cutting down on nursing (and other care) hours is the quick way to make short-range hospital profit goals.
The cuts in hours, though, only serve to hurt hospitals and patients. When there are not enough nurses to staff a hospital, patient care standards drop, and ultimately result in negative consequences.
Dr. Hyde argues that these executives have the wrong incentives. "The boards who hire these executives do not insist on incentive plans that reward safer hospitals, or higher quality hospitals. Rather, most of the incentive plans for executives only reward the profitable performance of hospitals," he notes.
Hospital nursing is hard, difficult and valuable. Overall, the work has incredible physical demands. On top of the physical demands, hospital nursing is sophisticated, complex and mentally challenging. It is one of the post important positions, because, without the hospital nurse, patients have no advocate in the hospital, immediate care suffers, and the effectiveness of what doctors might do for is compromised.
Recent studies have concluded that adding staff improves patient outcomes, especially by reducing mistakes, that reducing staff increases morbidity and mortality, and that adding staff reduces injuries to nurses – back injuries, needle sticks, falls and others. And still, decisions about the workload of those doing hard, difficult and important work is on the shoulders of those whose financial incentives focus on short term hospital profitability.
This is why legislators must step in. Without state legislation, it is difficult for an individual hospital executive to take the initiative to improve his or her own hospital's staffing ratios. When all hospitals must follow the same laws, nurse-to-patient ratios will increase to a logical level.
However, these proposals are being fought tooth and nail by health care executives whose compensation, in some cases, is actually linked to the profitability of their tax-exempt hospitals, not to the safety of patients or the quality of care in those hospitals.
In addition, Dr. Hyde notes that, "the proposed legislation is also fought by "trade associations" fronting for hospital executives who do not want to be seen as working in opposition to their own nurses. The executives of these trade groups are also among the higher paid in health care."
If you don't do something to support safe staffing ratios for nurses in hospitals, nobody will do it for you.
To contact your local legislator, you can use websites like: http://openstates.org/find_your_legislator/, http://www.house.gov/representatives/find/, and http://www.usa.gov/Agencies.shtml.
Learn more about the specific legislation, The National Nursing Shortage Reform and Patient Advocacy Act and the Safe Nurse Staffing for Patient Safety and Quality Care Act, here: http://www.nationalnursesunited.org/issues/entry/ratios