Glenda M. Burrow
VIP Member of the Month Hospice Nurse,
40 Years
Elisabeth Milbourne, RN
Disaster Relief Nurse

Nurse Practitioners and Physician Assistants More Likely to Order Imaging than Primary Care Physicians
Keywords: nurse , nursing , practitioners , physician , assistant , imaging , primary care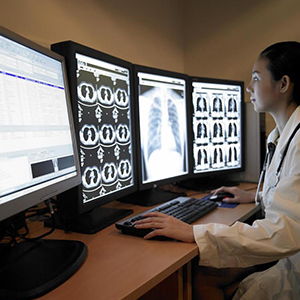 According to a study published in JAMA International Medicine, Nurse Practitioners (NPs) and Physician Assistants (PAs), use more imaging than Primary Care Physicians, (PCPs). Danny R. Hughes, Ph.D., from the Harvey L. Neiman Health Policy Institute in Reston, Va., and colleagues compared the use of diagnostic imaging ordered by NPs and PAs versus PCPs following office-based encounters and found that the NPs and PAs ordered imaging in 2.8 percent of episodes of care, compared with 1.9 percent for PCPs.
The small differential in ordering rates is unlikely to have an effect on individual patients but may be more influential at the population level, the authors write. Researchers are unable to determine whether the difference between the NPs, PAs and NPCs is a result of overuse by the NPs and PAs or whether healthcare leaders are simply substituting these NPs and PAs for PCPs.
According to JAMA, while the expanding use of NPs and PAs may help alleviate PCP shortages, the increased ordering of diagnostic imaging may have significant ramifications on care and overall costs at the population level. According to Perry A. Pugno, MD, MPH, AAFP Vice President of Education, in an interview with Medscape remarked that "The nation's PCP workforce is already inadequate to deal with the demand for services." He suggests that support by NPs and PAs can help alleviate the shortages, but that the demand for PCPs is substantial.
Currently there is considerable variation in the scope of practice for NPs and PAs across the country, as well as the kinds of tests they are permitted to order, "one way to consider the effects of increasing scope of practice for the ordering of diagnostic tests is to compare the ordering patterns for patients receiving radiography with those receiving nonradiographic tests," the authors suggest.
Learn more about the study at the NCIB:
http://www.ncbi.nlm.nih.gov/pubmed/25419763
Sources: