Glenda M. Burrow
VIP Member of the Month Hospice Nurse,
40 Years
Elisabeth Milbourne, RN
Disaster Relief Nurse

Nurses Help Care for Our Nation's Immigrant Children
Keywords: nurses , nursing , care , nations , immigrant , children , help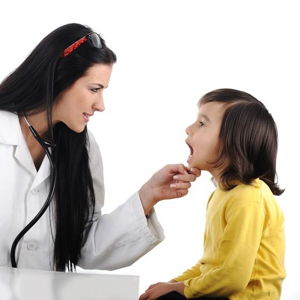 According to data from the U.S. Department of Homeland Security, border protection agencies encountered more than 67,000 children from Guatemala, El Salvador, Honduras and Mexico in 2014, compared with about 38,000 the previous year. This data has had a major impact on Cathy Woodward, DNP, RN, PNP-AC, who began wrestling with questions about the future healthcare needs of these children.
For the last several months, Woodward, an associate professor in the department of pediatrics at the University of Texas Health Science Center in San Antonio, has been volunteering at a portable health clinic in McAllen, at the southern tip of Texas in the Rio Grande Valley. Besides Texas, other states with the most unaccompanied children released to sponsors include New York, California and Florida, according to the Office of Refugee Settlement.
"When I first began treating these children, there were certain questions I had about immunizations and TB testing, and I had to do research to find the answers," said Woodward, chairwoman of the Global Health Care Special Interest Group for the National Association of Pediatric Nurse Practitioners. "I thought it would be useful to share this information with other healthcare providers."
Woodward and three other NPs from the Global Health Care Special Interest Group developed guidelines for primary care providers for the care of newly immigrated children. These guidelines include: nutrition and growth; mental health and development needs; immunization evaluation; and tuberculosis screenings, which you can find here: https://www.napnap.org/sites/default/files/userfiles/SIGs/ImmigrantCareSIG_flyer_v7.pdf
Most of these young children have slim prospects of receiving health insurance in the near future because they are not legal citizens. As these children start their new lives in the U.S., nurses may have an opportunity to treat them in EDs, school systems, free health clinics or other settings.
Joyce Yoshimizu, RN, PNP, a nurse who works in a school-based health clinic in the Los Angeles Unified School District, said the clinic experienced a large influx of children in the last three months of the 2013-2014 school year, and the majority of those children were unaccompanied minors from Central America. As a result of the influx, the clinic treated more than 2,600 students during the 2013-2014 school year — a 13% increase compared with the previous year.
New foreign students undergo a complete health assessment, which includes a health history; physical examination; laboratory tests for anemia and lead; and developmental, nutritional and dental assessments. The students also are given vision and hearing tests.
ED nurses also may encounter immigrant children, particularly those with chronic medical conditions that have worsened due to delayed treatment, said Elda Ramirez, PhD, RN, FNP-C, FAANP, a clinical professor in the School of Nursing at the University of Texas who has worked as an emergency nurse for 25 years.
"We see immigrant children with upper respiratory infections as a result of asthma, but they do not usually come in unless they are really sick," Ramirez said. "The relatives may take the child to a sobadora (massage healer) or other type of healer before seeking help through Western medicine."
Although nurses may encounter cultural and language differences and opposing political opinions surrounding the immigrant children who enter this country, Ramirez believes it is imperative to rise above these factors to facilitate the best healthcare for this patient population. "There are a lot of people who are on one side or the other in the immigration debate, and this can be a very uncomfortable place for healthcare providers," Ramirez said. "It is really important not to have any bias or judgment. The bottom line is that we need to treat these children with dignity and ask ourselves whether there is anything we can do to make this child healthier."
To find a place to volunteer in your area, you can use CharityNavigator.com, which lists and evaluates over 8,000 United States charities and their volunteer opportunities.