Glenda M. Burrow
VIP Member of the Month Hospice Nurse,
40 Years
Elisabeth Milbourne, RN
Disaster Relief Nurse

Nurse Practitioners Are in Demand
Keywords: nurse , nursing , practitioners , demand , hot , job , career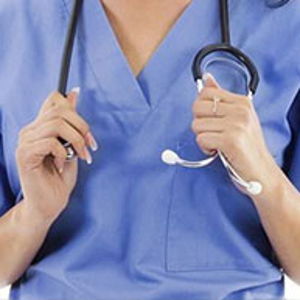 A nurse practitioner is a registered nurse who has acquired the knowledge base, decision-making skills, and clinical competencies for expanded practice beyond that of a registered nurse, the characteristics of which would be determined by the context in which he or she is credentialed to practice.
Nurse practitioners are required to earn a graduate degree and to achieve national certification in a chosen specialty area of practice, including (but not limited to): primary care; acute, specialty and emergency care; hospital; clinic; school-based; medical outreach serving the needy; mental health; maternity; and education. As a result of their advanced training and qualifications, nurse practitioners have the authority to prescribe medications and are able to independently diagnose and treat patients.
It's no surprise that the position offers broad experiences and a multitude of job opportunities. Nurse practitioners fill in the necessary gaps that allow health-care systems to effectively care for their patients. Kelly Burrough, RNC, MSN, a nurse practitioner with Broad Ripple Community Physicians in Indiana, noted that "job opportunities are as varied as the nurse practitioners who fill them, and so are employment settings."
Each day, the nurse practitioner will: assess, diagnose and treat chronic and acute illnesses; perform physical assessments; perform and order diagnostic testing; interpret those results; and formulate a plan of care. Kelly recommends that anyone considering the position should "get a quality education in nursing and work in an acute-care or clinic setting for at least three years prior to returning to education for the required graduate degree." She also noted that an excellent graduate program would offer quality classroom education along with organized, quality clinical experience.
Job opportunities for nurse practitioners will only increase in the coming years. With many nurse practitioners retiring, young nurses must step up and fill the need. Nurse practitioners will play a vital role in the expansion of healthcare services with their unique ability to provide high-quality and cost-efficient healthcare. In addition, the career path allows many nurses to play an important role in helping others achieve their optimal health.
Overall, the position is advantageous for patient care, because the nurse practitioner often helps patients and their families understand medical diagnosis and evaluate treatment options. Kelly notes that she has the advantage of working as an advocate for her patients, explaining complex terms, answering questions and explaining various medical treatment options. The nurse practitioner works not only with patients, but with family members, where appropriate, to provide a full spectrum of care.
In 2011, the journal of Nursing Economic$ published a study which found that care provided by nurse practitioners working in collaboration with physicians is comparable, if not superior in some cases, to care provided exclusively by physicians. Nurse practitioners are often ranked highest in surveys of the most trusted professionals. Patients respect those who can help them, and at its core, being a nurse practitioner is a job that revolves entirely around precisely that.
If you're wondering about the next step to take in your career, consider the nurse practitioner position. For more information, check out: http://clinicalmatchme.com/benefits-nurse-practitioner/