Glenda M. Burrow
VIP Member of the Month Hospice Nurse,
40 Years
Elisabeth Milbourne, RN
Disaster Relief Nurse

WATCH: Miss Colorado's Talent is an Inspirational Monologue about Nursing and Patient Care
Keywords: Kelley , Johnson , Miss , Colorado , Nurse , Passionate , Monologue , Touches , Nurses , Worldwide , 2016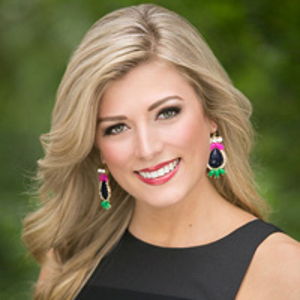 Meet our role model, Kelley Johnson. Kelley is Miss Colorado 2015 and second runner-up in the Miss America 2016 Pageant.
Kelley Johnson approached the talent portion of the Miss America 2016 Pageant in scrubs. Her talent is nursing, and she shares an original and passionate monologue about her patient, Joe, who was in the beginning stages of Alzheimer's disease.
Kelley's patient Joe suffered from Alzheimer's disease and related, horrible night terrors. Miss Colorado did all that she could in order to comfort him and stop him from screaming, but she was pained that she was not able to do more. She could not make adjustments to his treatments or prescribe different medications because as she put it, she was -- "just a nurse."
Joe changed Kelley's life. While Miss Johnson comforted her suffering, crying patient one night, she reassured him that he was not Alzheimer's, he was still the person that his family and friends love. Miss Colorado's patient turned to her, and promised, you are not "just a nurse."
Kelley was deeply touched by Joe's words. As we should all be. Joe taught Kelley, and reminded all of us, that there is no such thing as just a nurse. Kelley is an inspiration, a caregiver, a lifesaver… a nurse.
Please enjoy this inspirational video provided by Miss America 2016. #NursesUnite
We encourage you to follow our efforts to recognize and commend Kelley for her contributions to nursing and nurse awareness on Facebook (URL Link: International Nurses Association - Facebook) and Twitter (@Intl_Nurses)
Photo Credit | NAIA Scholar Athlete of the Year